New York City is known for its bustling economy, historic architecture, and diverse residents and neighborhoods. But with so many corners to explore, it can be hard to get to know the city. If you want to invest in the New York City lifestyle in all its glory, consider moving to the city's most iconic borough: Manhattan.
From the Upper East Side to Chelsea, Manhattan is home to some of the most prestigious real estate in the country. Here's a guide to Manhattan's most popular neighborhoods.
The Upper West Side

Manhattan's Upper West Side is home to entertainment venues like the Lincoln Center for the Performing Arts and the Museum of Natural History. However, what makes it ideal for potential residents are its spectacular views of Central Park, the Hudson River, and Riverside Park. Many Upper West Side luxury apartments offer sweeping views of these Manhattan hot spots.
Upper West Side luxury apartments often have views of the intricate architecture that celebrates the city's Jazz Age. Whether you're looking for mid-century modern, contemporary, or classic decor, an experienced Manhattan real estate agent can help you find exactly what you're looking for among the eclectic properties of the Upper West Side.
The Upper East Side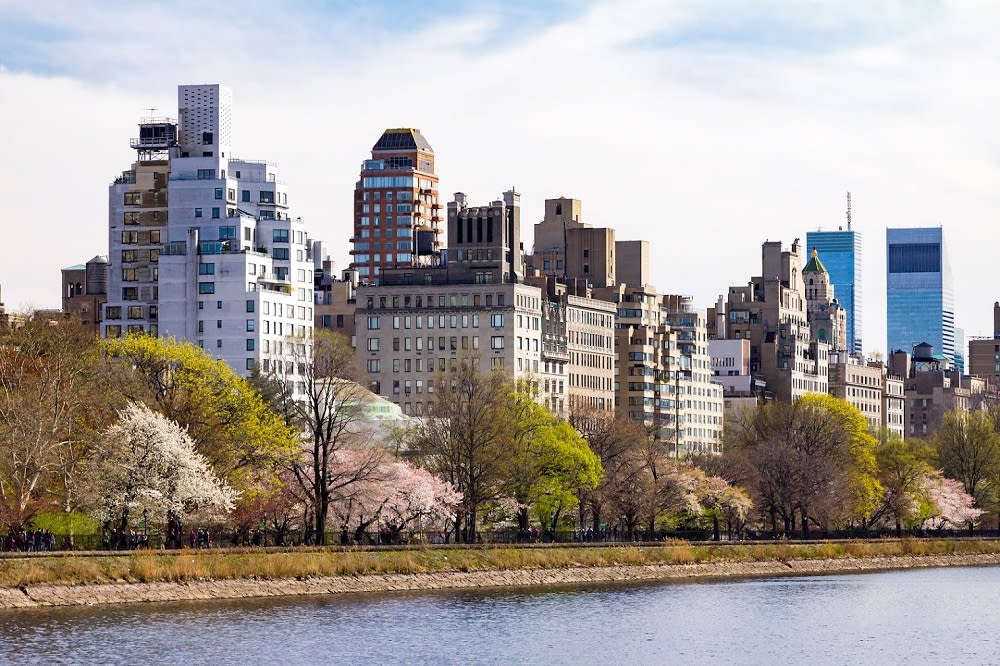 With stellar views and storied architecture, Manhattan's Upper East Side is an ideal neighborhood to call home. Many luxury Upper East Side apartments offer easy access to Central Park and a variety of cafés and restaurants within walking distance. The views are sublime, whether overlooking the city lights or the Hudson River. Upper East Side apartments are luxurious with high-end amenities, and the Metropolitan Museum of Art just blocks away.
Times Square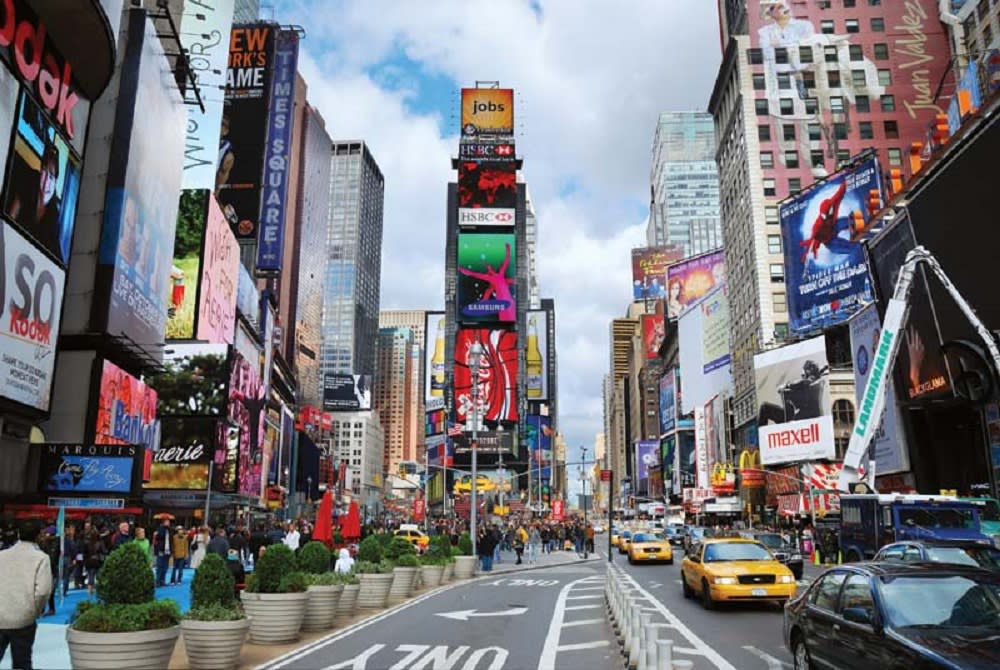 Located in Midtown Manhattan, Times Square is home to billboards, bright lights, and Broadway—a must-see for any Thespian. Costumed characters and musicians pepper the sidewalks, and restaurants are abundant. Times Square is also home to one of the most iconic New Year's Eve productions globally and buzzes with activity all year long. If you want to call this corner of Midtown home, check out some of the many available apartments.
Central Park

Central Park is the largest green space in New York City and offers a wide range of activities to New Yorkers year-round—including the Central Park Zoo, walking trails, Belvedere Castle, kayaking, and art tours. If you want to live near one of the best-known parks in the world, check out the Central Park East apartments, providing luxury high-rise living at its best.
Tribeca and SoHo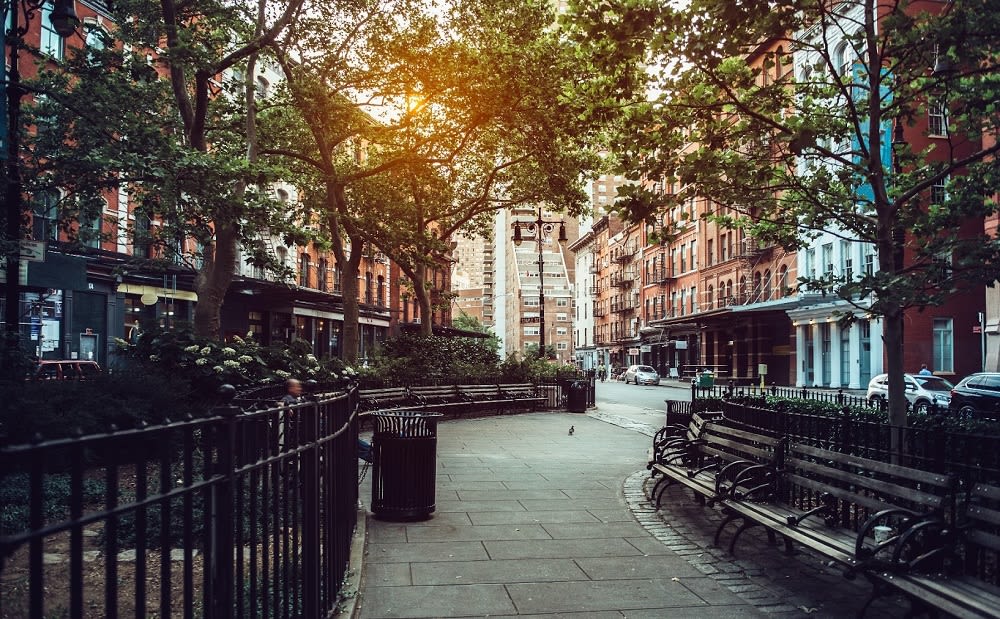 Tribeca is a neighborhood located in Lower Manhattan that received its moniker from the combination of "triangle below Canal Street." The region, which borders Broadway on one side, was revitalized by longtime NYC resident Robert De Niro following the destruction of 9/11. De Niro founded the Tribeca Film Festival, which has lent to the neighborhood's artistic character.
SoHo, in the spirit of Tribeca, is short for South of Houston Street and is as much of an artists' hub as Tribeca. SoHo features cobblestone streets and vendors selling jewelry and fine art. It transforms into a high-end destination at night, with nightclubs and restaurants including NOMO Kitchen, David Chang's Momofuku, French restaurant Balthazar, Le Coucou, and Charlie Bird.
East Village and Bowery

In the shadow of the National September 11th Memorial Museum, you'll find the famed Katz's delicatessen, the Museum of Ice Cream, and St. Marks Place, all in Manhattan's East Village. You'll also find the Bowery, the city's oldest street and a microcosm embodying everything that Manhattan stands for. The East Village is known for its vintage shops and boutiques and its iconic nightlife scene. In fact, American punk rock was born in the East Village.
Greenwich Village

Best known for its counter-culture movement in the 1960s, Greenwich Village has a colorful history of jazz clubs, cool cafés, brownstones, and the acclaimed New York University. It's also the most LGBTQ-friendly community in the city. Greenwich Village apartments for sale still offer a Bohemian touch that the region was once known for—think bold furniture and industrial fixtures.
Meatpacking District and Chelsea

There are hundreds of art galleries in Chelsea, but arguably the must-see spot is the Chelsea Hotel, which has hosted Andy Warhol, Bob Dylan, Robert Mapplethorpe, Jimi Hendrix, Allen Ginsburg, and William S. Burroughs. Other not-to-be-missed spots in the Meatpacking District include the Whitney Museum, the old Nabisco factory (where Oreos were invented), and the High Line, a park built on top of abandoned railroad tracks.
Lower Manhattan

Lower Manhattan is home to famous restaurant Shopsin's—the inspiration for a favorite episode of the acclaimed sitcom Seinfeld. Shopsin's is located on Manhattan's Lower East Side, a five-mile walk from Upper East Side apartments that may be on your luxury wish list when shopping for Manhattan real estate.
Lower East Side, Chinatown, and Little Italy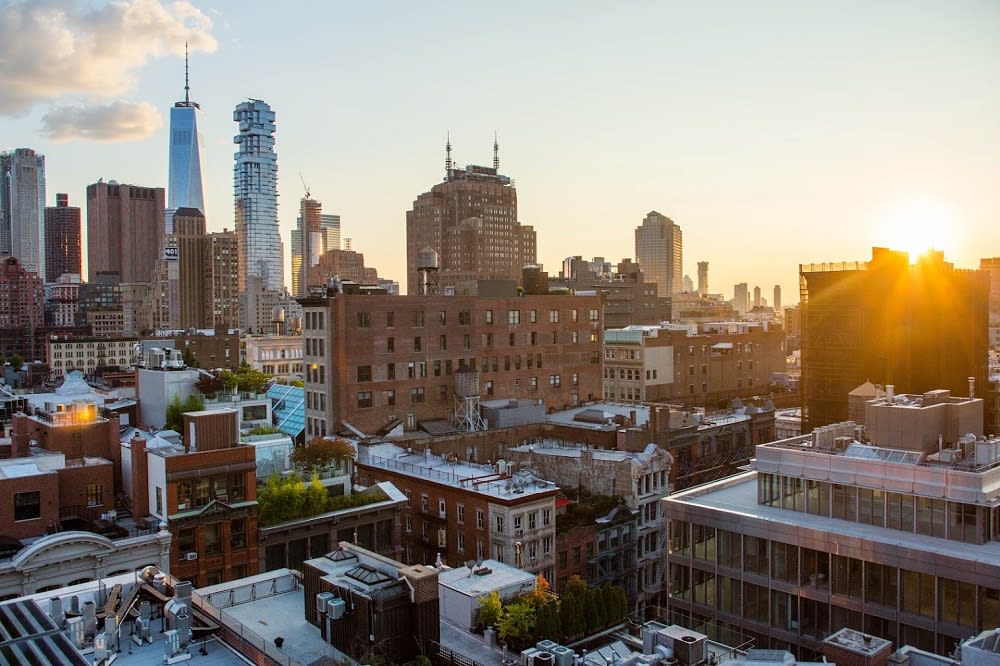 The Lower East Side is home to Manhattan's best neighborhoods, including Chinatown and Little Italy. With delicious eateries, a roster of community events, and eclectic architecture, these neighborhoods should be at the top of your mind when looking for Lower Manhattan real estate.
Are you searching for Manhattan luxury real estate?

For more information on Manhattan's best neighborhoods, reach out to experienced luxury realtor Steffen Kral for expert market analysis and local guidance to NYC.