You probably know Manhattan is a borough — one of five — in New York City. It's surrounded by the East River, the Harlem River, and the Hudson River. With an area of about 23 square miles, Manhattan is the most populous of all five boroughs, topping the charts with an eye-watering
population of 1,628,706
.
More than 70 million tourists visit the city annually, a fact that supports New York City's claim to be the cultural, entertainment, financial, and media capital of the entire world. Its housing market is on such an aggressive trajectory that, as of 2017, retail rent levels in Midtown Manhattan were calculated as the highest worldwide, coming in at a staggering $3,000 per square foot per annum.
Within the borough of Manhattan lies
the Upper East Side
, where most of the available real estate comes in the form of pre-war residential studios. The median price of Upper East Side condos for sale is about
$970,000
.
Manhattan's
most expensive townhouse
, at 432 Park Avenue, was put up for sale in mid-2021 for an astronomical $169 million. The penthouse is on the top floor (the 96th floor) of the third-tallest residential building on earth. The 8,255 square foot townhouse has six bedrooms and seven bathrooms, is fully furnished, and offers 360-degree views of Manhattan, including Central Park. Whether you're in the market for that sort of townhouse or something more a scale or two below, here are some things to know before you ink a deal on Central Park apartments.
Study the difference between an outright property purchase and a co-op purchase

Co-ops are housing units within a building (such as the famous Dakota on 72nd across from Central Park) that are owned by residents. As joint owners, residents form a sort of non-profit corporation where each tenant is a shareholder and has a say about who is allowed into the co-op and how the co-op is run. Speaking of the Dakota, this and almost all other co-ops have strict entrance rules; over the years, rejected A-listers include Antonio Banderas, Madonna, Melanie Griffith, Cher, Billy Joel, Carly Simon, Alex Rodriguez, and Judd Apatow. So it's not all about money!

Keep in mind you're not purchasing the actual house when you buy into a co-op. Instead, you're buying shares that allow you to live in a unit. Residents amount to wealthy supervisors. You can't lift a finger to renovate or otherwise change the exterior or interior of your living space without the co-op's approval. Finally, a monthly co-op fee is required of all residents to cover mortgages, property taxes, maintenance, and utilities. The actual amount you pay depends on the value of your unit. It's crucial to know whether the Central Park apartments on your radar are traditional purchases or co-op purchases so you can make the best buying decisions for your lifestyle and whatever tax implications a given property will have on your budget.
The Upper East Side is close to many museums and historical points of interest

If you're an art lover, an architecture enthusiast, or a history buff, there are many opportunities to satisfy your curiosity on the Upper East Side. For example, the Andrew Carnegie Mansion is a three-and-a-half-story mansion that sits on more than one acre of prime real estate. It was one of the first private homes to be outfitted with an Otis elevator as well as central heating when it was built in 1902 by steel magnate Andrew Carnegie.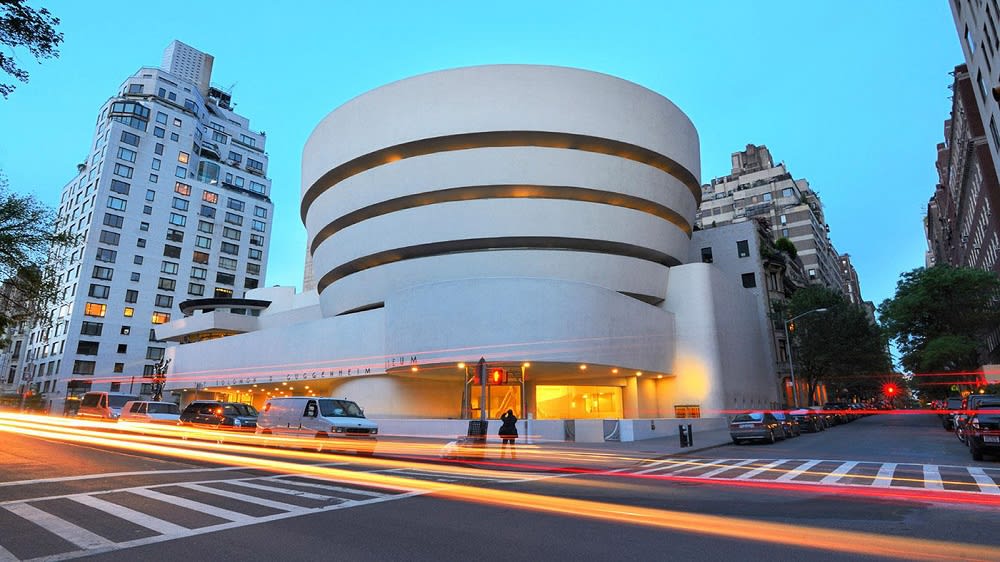 When it comes to the arts, look into the Solomon R. Guggenheim Museum, most widely known simply as "The Guggenheim." It is an impressive, post-modern architectural building on Fifth Avenue that was designed by famed architect Frank Lloyd Wright and houses a multitude of indispensable art exhibits. The structure is cylindrical, wider at its top than at its bottom, and supports a one-of-a-kind ramp gallery that gently spirals from the ground floor to the gallery's apex. The Guggenheim is a treat you can enjoy frequently if you live in nearby Central Park apartments.
Likewise, locals know the Metropolitan Museum of Art as "The Met." It sees more than eight million visitors per year and is the largest art museum in the entire Western Hemisphere, housing more than two million works among 17 departments. The Met was founded in 1870 and boasts priceless paintings, sculptures, global art, musical instruments, weapons, and armor, all from antiquity to modern-day and sourced from all areas of the globe.
The Upper East Side is close to many parks and outdoor spaces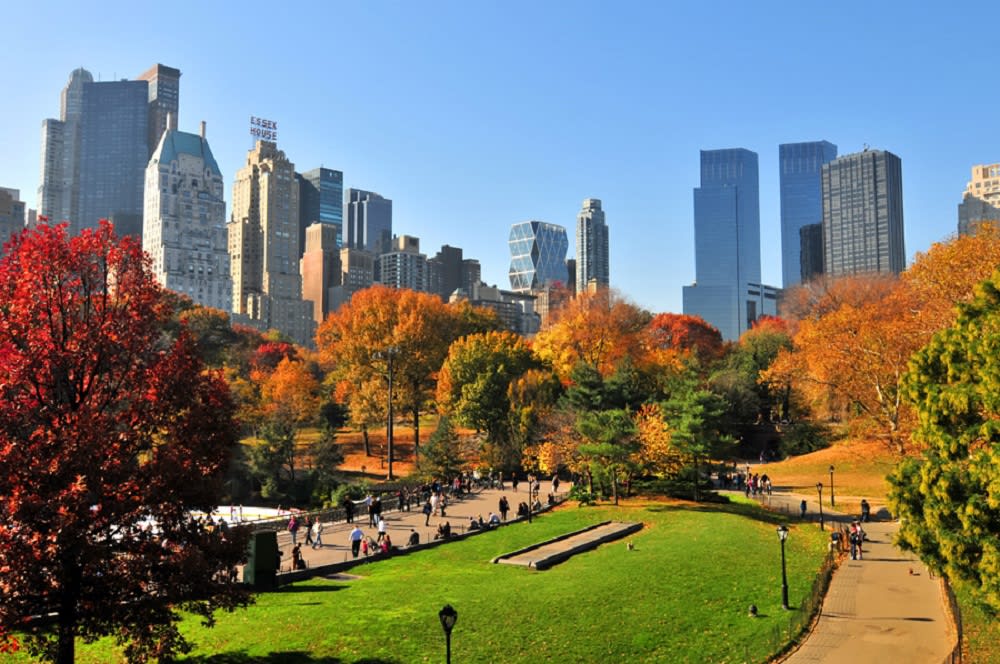 The Upper East Side borders the eastern edge of the most famous park in the world:
Central Park
. This iconic 843-acre green space is renowned for its spectacular fields, rock formations, trees, and open spaces that attract upwards of 50 million visitors per year. You can take a rowboat ride on the lake, jog along the park's many paths, enjoy a picnic on the grass in springtime, or indulge in a horse and carriage ride on a moonlit evening. The park also hosts live concerts and events such as Shakespeare in the Park.
Another local favorite is the nearly 150-acre Carl Schurz Park, where visitors can get a bird's-eye view of Gracie Mansion, the official residence of New York's mayor. The park has two dog runs and fantastic flower gardens. Visitors can spot the river, the Triborough Bridge, and the Roosevelt Island Lighthouse, among others. Peace-seekers can stroll along the promenade, and kids will love romping in the onsite playground while their parents watch from nearby benches.
Local realtors are experts in the New York City housing market. They are eager to help you find the right Upper East Side condos for sale for your consideration, and they'll be happy to advise you on other useful information before you make a final buying decision. When you're ready to start your buying adventure, reach out to local agent
Steffan Kral
for assistance.